A look back at a touching chapter of Inner Mongolia in the 1960s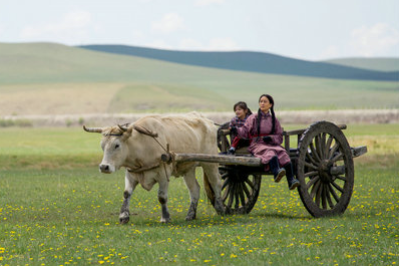 In Search of Lost Timeinspired by the heartbreaking story of China relocating 3,000 orphans in the early 1960s, held a premiere in Beijing on Saturday, attended by cast and crew members and plenty of moviegoers.
As the opening film of the 12th Beijing International Film Festival, which was held last month, the next film will be released in domestic cinemas on September 9.
Directed by Hong Kong director Derek Yee Tung-sing, the film is based on a true story of children who were abandoned in orphanages in Shanghai because their parents in Zhejiang, Jiangsu and Anhu provinces were unable to raise them due to natural disasters and severe food shortages between 1960 and 1963. Following Prime Minister Zhou Enlai's instructions, these children were sent to be adopted by nomadic families in Inner Mongolia, as the autonomous region with vast grasslands had comparatively more nutrient offerings like milk and meat.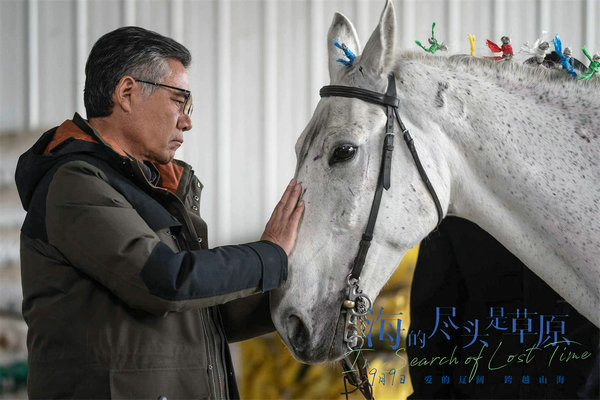 The film stars actor Chen Baoguo as a retired elder who travels to the area to find his younger sister, who is one of the "orphans" transferred to Inner Mongolia at a young age. The cast also includes Mongolian-born actor Ayanga and actress Ma Su as a Mongolian-born couple who adopt a young girl from an orphanage in Shanghai.
Yee said at the promotional event that he read almost every available archival material to revisit the subject's story, and rather enjoyed the shooting procedure, despite numerous challenges ranging from "taming" wolves to a wild stage to coach hundreds of child actors.