Bridging the Digital Divide in the Daxing'anling Mountains of Inner Mongolia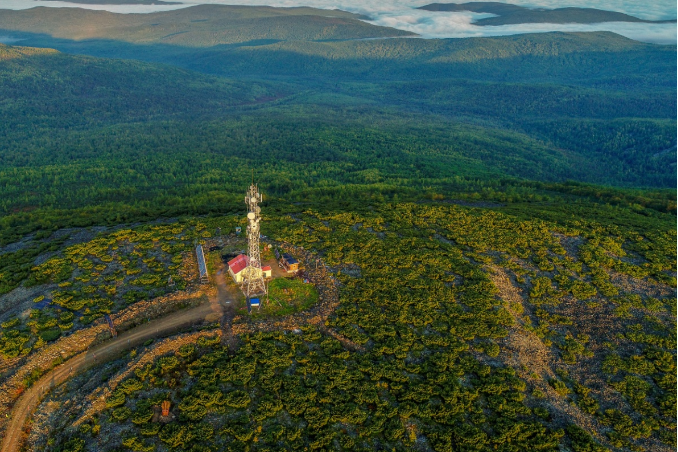 China is making arguably the biggest effort in the world to bridge the digital divide between rural and urban residents, with mobile operators and telecom tower builders spending tons of resources to ensure more people can access fast and affordable mobile communication and broadband network services.
This decision is part of broader efforts launched by the Ministry of Industry and Information Technology and the Ministry of Finance, to promote inclusive telecommunications services. From the end of 2015, the central government, local governments and telecom operators have allocated billions of dollars to overcome geographical barriers to expand network construction and allow more people to benefit from services. Internet improved.
One of the goals is to expand telecommunications signal coverage in the Daxing'anling Mountains in the Inner Mongolia Autonomous Region. The Daxing'anling Mountains are a famous mountain range in northeast China. They are located at the highest latitude in China and are known as "nature's treasure".
Last year, the Ministry of Industry and Information Technology approved the plan to build 121 4G telecommunications base stations in the Daxing'anling mountains, and most of the construction work has already been completed. carried out.
After the project is completed, the public network coverage rate of forest farms, scenic spots, fire watchtowers, important roads and major fire danger areas in the Daxing'anling Mountains can be increased. around 50%, compared to less than 10%.
E Liye, a forest investigator for the Daxing'anling Mountains, is one of the local people who have benefited from the extended telecommunications services. From April to November each year, E and his colleagues go deep into the mountains to conduct field surveys. However, this year is a little different. Data collected by team members in the forest can be transmitted to technicians in real time via the 4G network for analysis. In the past, they had to ride motorcycles to bring the data to the technicians.
The Ministry of Industry and Information Technology said more efforts will be made to increase support to key rural counties, border areas and key forest and grassland fire prevention areas, and to support broadband network coverage in villages, tree farms, pastures and along major transportation. routes. At the same time, support for building 5G networks in rural areas will also be increased year by year.