Forester Paul Ries will discuss climate change in Mongolia | Arts and events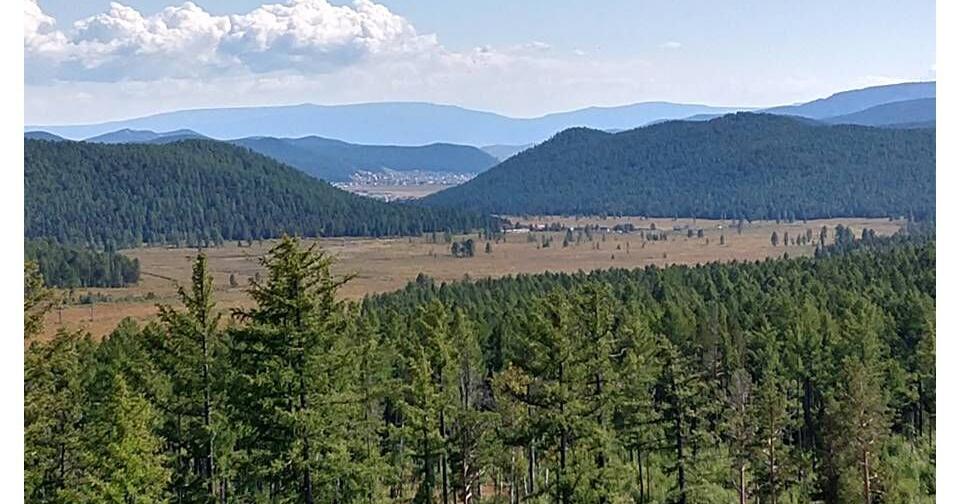 Retired Deputy Deputy Chief of the US Forest Service, Paul Ries, has volunteered in Mongolia three times in the past six years. Working with some of his natural resource professionals and leaders, he has seen how climate change has damaged the country. On January 21, the Wood River Chapter of the Idaho Native Plant Society will host a talk by Ries via Zoom about his time there.
Wildfires weren't a problem in Mongolia until recent prolonged droughts, Ries said. The country does not have many forests to begin with. Known for its high altitudes and vast plains, only a small percentage of the territory is forested. However, climate change has caused the Asian gypsy moth population to explode in Mongolia, killing huge chunks of trees.
Ries observed a similar situation in Sawtooth Valley with the mountain pine beetle infestation about a decade ago. In the 1990s, he served as a ranger at the Sawtooth National Recreation Area.
"It's become a special place for me," Ries said.
Ries first became interested in forestry in college, when he met a forest ranger. The guard told Ries that every day of his job was different and he always felt challenged, which intrigued Ries.
"I get bored easily," he said.
Studying forest ecology at Colorado State, he worked summers for the Forest Service, eventually securing a full-time job. During his 42-year career, he served in Colorado, South Dakota, Wyoming, Idaho and Utah.
"We lived in a lot of really cool places," Ries said. "I never had a job that I didn't like. We've never lived in a place we didn't really like.
He even served as Associate Deputy Chief in the Washington, D.C. National Office.
"I found it really rewarding," Ries said. "I was glad I did." However, he found it more difficult to get things done at this level due to so many conflicting interests. "But the payoff is when you do something, it makes a difference across the country," Ries said.
Today, Ries is fortunately retired, for now.
"If there was a way to reverse the situation where you could retire when you're in your twenties and work later, life would be a whole lot better," laughed Ries.
He returned to the Wood River Valley for all recreational opportunities. He loves cross-country skiing with his wife, Linda, who is also a retired forester. He says it's one of the best places in the world for cross-country skiing.
Many of his friends have retired to other small towns in the country.
"Talking to them, they seem a little bored in some ways," Ries said. "Their communities just don't offer the variety of experiences and opportunities we have in the Wood River Valley. It really made me realize that we made the right choice in coming back here.
During his retirement, in addition to going to Mongolia, he volunteered with the Sustainable Urban Forest Coalition and Boise State Public Radio and became the Treasurer of the Wood River Chapter of the Idaho Native Plant Society. .
"These types of programs across the Valley are really, really important," Ries said. "It's a chance for us to learn, to expand our horizons, to meet new people and to learn how to make a difference not even in our community and maybe even in our world."
To receive a link to the Zoom presentation, email [email protected] Ries' speech will be recorded and available on the Idaho Native Plant Society YouTube channel at a later date.