Green energy supports the development of Inner Mongolia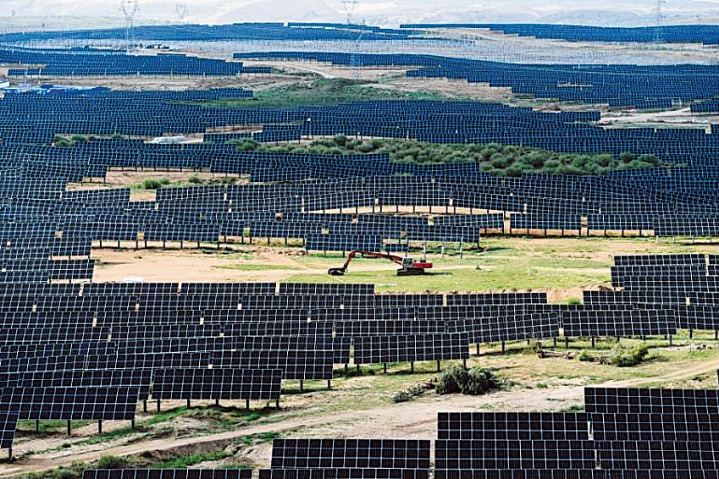 Driven by the development of green energy, the Inner Mongolia Autonomous Region has seen robust economic development and growing green cover over the past decade, said Sun Shaocheng, Party leader of the region.
The region has made "historic achievements" since 2012, he said at a press conference in Hohhot, the regional capital, on Monday.
With GDP doubling and GDP per capita rising from 42,000 yuan ($6,150) to 85,000 yuan over the past 10 years, the region has maintained good momentum in terms of economic growth, ethnic unity, social stability and border security, Sun said.
In 2012, the grassland cover in the region was 40.3% and the forest cover rate was 20.8%, he said. Currently, the respective rates have fallen to 45% and 23%.
Following steady decreases in its desert areas, the region experiences sandstorm for only 0.6 days on average, compared to 4.9 days a decade ago, the Party leader added.
"Over the past decade, we have also vigorously developed a modern energy economy," Sun said.
Total power generation capacity in the region has reached 156 million kilowatts, more than a third of which is new energy, he said, adding that Inner Mongolia is now No. matter of new energy production.