How Mongolia turned the tide of the pandemic – The Diplomat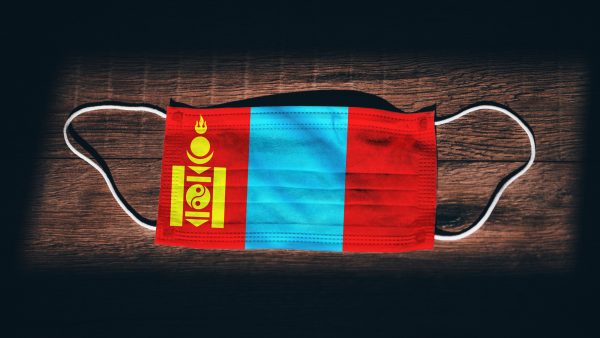 In the global fight against the COVID-19 pandemic, Mongolia has stood out as a "positive outlier" thanks to its skills in vaccine diplomacy, which has seen Ulaanbaatar obtain vaccines such as AstraZeneca, Sputnik V, Sinopharm and Pfizer with partners around the world. Mongolia's multi-pillared foreign policy and diplomatic efforts were key to the success of its vaccine at a time when many developing countries were facing severe shortages.
Yet in the summer of 2021, Mongolia experienced its highest spike in infection yet, rising from a few hundred daily cases in May to a peak of nearly 4,000 daily cases in September, resulting in 2,023 deaths. .
Nevertheless, thanks to the relentless efforts of the Ministry of Foreign Affairs and the Ministry of Health of Mongolia and with the help of China, Russia and neighboring third countries, Mongolia has once again succeeded in reversing the course of the pandemic.
In the summer of 2021, despite Prime Minister Oyun-Erdene Luvsannamsrai's optimism, the number of new daily confirmed COVID-19 cases and deaths rose sharply, drawing criticism from all political and social walks of life. However, the latest figures give hope that the country has weathered the storm, while still having a stockpile of vaccines to administer. This allowed Mongolia to move forward with third doses or "booster shots".
Bolortuya Chuluunbaatar, the Prime Minister's Office Press Secretary, said in a tweet on December 6 that 23% of the total population, or 39% of adults, had received a third dose of vaccine. Zavkhan province leads in the number of vaccines, with 49% of adults already vaccinated with a booster. Bolortuya added that 56.6% of people who received the reminder are elderly people, between the ages of 70 and 74.
Urug, a Mongolian independent media, reported that 74.9% of the population of Ulaanbaatar had been fully vaccinated and that 37.4% had received a third dose. Overall, 91% of the adult population is fully immunized, making this landlocked country one of the most immunized countries in the world.
Pandemic management efforts in Mongolia have been aided by the Mongolian government securing more than 2.5 million booster doses of the Pfizer BioNTech vaccine through the COVAX initiative, with a grant from Japan. Moreover, in August, "Japan has sign an agreement with Mongolia to provide 883 million yen ($8 million) in grants to help the country fight the coronavirus pandemic. The grant was specifically used to provide cold chain equipment to maintain vaccines at appropriate temperatures.
While Mongolia has been active in the regional fight against COVID-19, other countries have also noticed Mongolia's success in vaccinating urban and rural populations. On December 2, Health Ministry adviser Batbayar Ochirbat was interviewed by CNBC and the US Television Network acknowledged Mongolia's astonishing success in lowering numbers while receiving vaccines and boosters. He said: "Mongolia started by administering antivirals very early as part of an organized response. We are confident that Mongolia will receive more COVID vaccines if needed. So far, we have a stock of 7.7 million vaccines. »
Moving forward, the government announced its preparations for the "New stimulus policywhich aims to revitalize and diversify the Mongolian economy, support export-oriented development projects, and increase foreign and domestic investment by creating a more favorable business environment.
Keen to diversify its economy, the Mongolian Business Council hosted the Forum on the implications of COP26 on business and investment, which include panelists such as Axelle Nicaise, Ambassador and Head of the European Delegation to Mongolia; Catherine Ivkoff, Ambassador of Canada to Mongolia; Philip Malone, UK Ambassador to Mongolia; Sébastien Surun, French Ambassador to Mongolia; and Gregory May, Deputy Chief of Mission at the US Embassy in Ulaanbaatar.
Given recent climate pledges made at COP26 in Glasgow, Scotland, with signals pointing to a global shift away from coal, highlighting the changing investment climate is paramount for Mongolia. Mongolia's shift can be seen as an opportunity for foreign investors, but it is also a necessity for the country to move towards a real diversification of the national economy, adopting green energy projects and sustainable development.
While all these dynamics are mentioned in Mongolia's long-term development strategy, Vision 2050, Oyun-Erdene and his government need to find a tangible roadmap to achieve these goals and improve the country's investment environment. In the short term, Mongolia – like many other countries – must also find a solution to the extreme increases in food and fuel prices. Additionally, as a major recovery measure, the Ministry of Finance has rolled out the largest stimulus package yet, worth 10 trillion Mongolian tugrik ($3.5 billion), a quarter of the country's GDP.