Increasing Inner Mongolia's Coal Supply Won't Sacrifice the Environment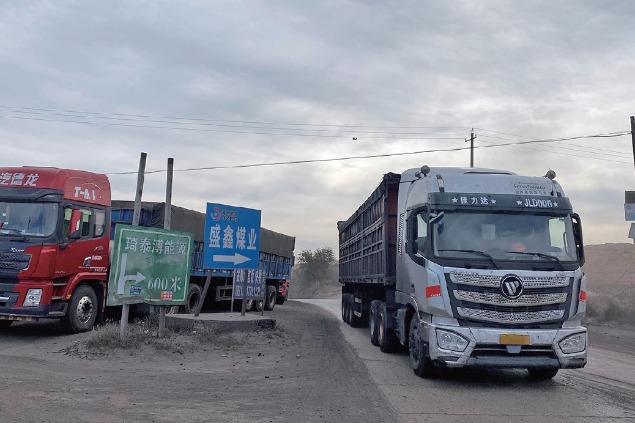 China's northern Inner Mongolia Autonomous Region – an important national energy and strategic resource base – is taking steps to increase its coal production, to ease power shortages in parts of the country, but officials said it would not be at the expense of the environment.
In response to the central government's call, Inner Mongolia is expected to supply 53.64 million metric tons of coal to 18 autonomous regions, provinces and municipalities in the fourth quarter – which involves Tianjin Municipality, as well as the provinces of Heilongjiang, Liaoning and Jilin.
The increased coal supply would be implemented by 40 coal mines located in the city of Ordos in Inner Mongolia.
In line with China's green commitments and with the support of the National Development and Reform Commission, Inner Mongolia will increase its coal production capacity by a total of 138 million tons this year.
Since September, with the implementation of various measures to boost production, coal production in Inner Mongolia has increased significantly, with an average daily output of more than 2.8 million tons. Production has stabilized at over 3 million tonnes since early October.
On October 9, daily coal production in Inner Mongolia reached 3.27 million tons, while that of the region's main producing area, Ordos City, reached 2.34 million tons, two highest levels this year.
It is understood that the increase in coal production is an orderly release of existing capacity.
Inner Mongolia will adhere to a new high-quality development path with environmentally friendly priorities and green development as a guide. Senior officials have said that increasing coal production will never come at the expense of the environment.
Jiang Lanmei, deputy director of the Inner Mongolia Power Bureau, stressed that such damage under the guise of guaranteeing coal supply would never be allowed.
The coal producers in the region that are increasing their production are modern coal mines with a high degree of mechanization and reliable production systems, which do not require new occupation of forests and grasslands.
The other type of producers involved are surface coal mines that have implemented effective environmental treatments that meet the stringent requirements for building green mines.
Meanwhile, joint law enforcement will be carried out by relevant departments in Inner Mongolia to ensure that coal mines effectively coordinate production increases and environmental restoration and conservation. This will ensure that various measures such as ecological and environmental protection are implemented.