Mongolia and Japan celebrate 50 years of diplomatic relations – The Diplomat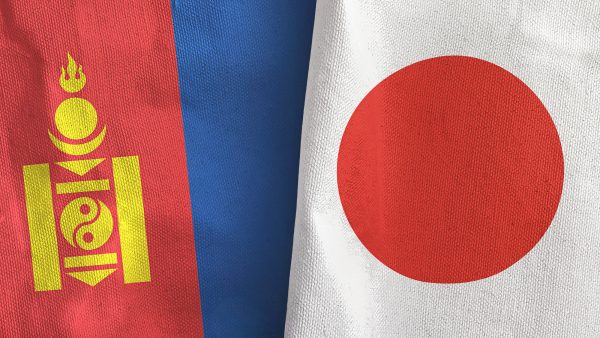 February 24 marked the 50th anniversary of the establishment of diplomatic relations between Mongolia and Japan. Beyond the Japan-Mongolia strategic partnership in the political and economic fields, the two governments are dedicating 2022 as a Year of friendship and exchanges between Mongolian and Japanese children and young people.
Since Japan's first encounter with the Mongols in the 13th century, bilateral relations between Mongolia and Japan have been hampered by geopolitical instabilities and expansionist ideologies involving not only Japan but also Russia and China, followed by years of spoils of the cold war.
the Battle of Khalkhin Gol of 1939 – known as the Nomonkhan Incident in Japan – was the culmination of geopolitical competition between the Japanese Kwatung Army and Soviet Russia over eastern territories, including Mongolia's borders . In the words of Japanese historian Atsushi Kawai"The defeat of the battle of Khalkhiin Gol, for the Japanese government, was the turning point of the doctrine of northern expansion (Hokushin-ron) to the doctrine of southward expansion (Nanshin-ron) and then to the Pacific War. The Battle of Khalkhiin Gol, often overlooked in world history, was indeed a watershed moment in the politics of Northeast Asian countries.
It would take more than four decades for Mongolia and Japan to normalize diplomatic relations. It was not until 1968 that Mongolia and Japan actively discussed bilateral friendship. Former Chairman of the Mongolian Peace Committee, D. Adilbish, attended the opening ceremony of the Japan-Mongolia Friendship Association and a conversation took place which opened the door to future diplomatic relations. Later, in 1970, the Prime Minister of the Mongolian People's Republic (MPR), Tsedenbal Yumjaa, reiterated Mongolia's desire to normalize relations with Japan.
On February 24, 1972, Mongolian Ambassador to Moscow B. Luvsanchultem and Japanese Ambassador to Moscow Kinya Niizeki signed diplomatic agreements to establish official diplomatic relations between the MPR (the predecessor state of present-day Mongolia) and Japan. Between 1972 and 1973, Kinya Niizeki was appointed Japan's first ambassador to Ulaanbaatar.
Since the establishment of diplomatic relations, Japan has established itself as Mongolia's major democratic supporter and financial backer, becoming Mongolia's first "third neighbour" in Asia.
After the establishment of diplomatic relations, the Politburo of the Mongolian government issued decree n°161, "Developing economic cooperation between Mongolia and Japan." Within this framework, the Japanese government has provided significant financial assistance and investment in the metallurgical, energy, cashmere and mining sectors of Mongolia. For example, in 1977"Japan has granted aid for the construction of the [state-owned] Gobi Cashmere Factory, which was privatized in 2007." Support from Japan ultimately propelled Mongolia's cashmere sector into a larger market.
In 1991, Japanese Prime Minister Kaifu Toshiki visited Mongolia, where he witnessed a society in transition after the democratic revolution of 1990. The Kaifu government offered the first development aid through grants in cash for Mongolia's economic recovery. In a joint effort, between 1991 and 1993, Mongolian Prime Minister Byambasuren Dash secured $320 million in economic aid from Japan. Additionally, at the G-7 summit in London in 1991, Kaifu urged international aid to Mongolia, assuring donor countries to establish aid programs for developed countries.
Japan is one of the few countries to have contributed to the development of Mongolia, not only financially, but by contributing tangible assets. In 1993, Japan provided technical assistance for railway transport rehabilitation projects, the rehabilitation of a thermal power plant in Ulaanbaatar and the Baganuur coal mine. In 1996, Mongolia and Japan set themselves the goal of building a comprehensive partnership.
While Japan's aid has strengthened the two countries' political and economic relations, cultural and educational exchanges have improved people-to-people relations and become the bridge for new civil collaborations. Sumo wrestling has become a new mechanism of cultural bonding. Oka Hiroki, professor of Asian history at the Center for Northeast Asian Studies, wrote"For some reason, the Mongols always seem to surprise the Japanese. The 13th century Mongol invasion materialized out of nowhere, as did the more recent 'invasion' of talented sumo wrestlers from Mongolia.
Moreover, Japan has become a favored destination for Mongolian students, scholars and intellectuals wishing to study abroad. By 2022, about 4,500 Mongolian students had studied at major Japanese universities, such as Tokyo University and Kyoto University. According to the Japanese Embassy in Mongolia, Japan Overseas Cooperation Volunteers (JOCV), Official Development Assistance (ODA), Mongolia-Japan Economic Partnership Agreement (EPA) and other organizations educational and cultural events have all played a role in strengthening the friendship between Mongolia and Japan. reports.
In 2010, Japan became Mongolia's strategic partner and signed the economic partnership agreement (EPA). The EPA aimed to address the legal and technical aspects of trade, taxation, customs, investment, intellectual property and e-commerce as such.
In 2021, one of Japan's major investments in Mongolia has proven successful – Mongolia's second international airport, located in the Khoshig Valley, which required $493 million in investment, is now fully operational.
From the perspective of diplomatic relations, Japan-Mongolia relations progressed during the second Abe administration in Japan (2012-2020). During these eight years, the Mongolia-Japan strategic partnership included military and defense elements. Since 2012, Japan's assistance for capacity building in Mongolia has included training for military medical professionals during disaster relief. For example, five military doctors from the Mongolian army received training in disaster medicine. In addition, since 2014, the capacity building assistance program in Mongolia includes training in civil engineering, surveying methods and techniques. In turn, Mongolia assisted Japan during the Great Hanshin earthquake and the Fukushima crisis. Mongolia donated $1 million and sent relief supplies to Miyagi and Iwate prefectures for reconstruction in 2011.
For the 50th anniversary of Japan and Mongolia, the President of Mongolia, Khurelsukh Ukhnaa, has received the Japanese Ambassador to Mongolia, Kobayashi Hiroyuki. The two sides agreed to designate 2022 as "the year of friendship and exchange between young Mongolians and Japanese people". Festive events such as high-level visits and exchanges of 50 young leaders will take place throughout 2022. Young people from both countries have a responsibility to take the partnership to a new level over the next 50 years.
The 50th anniversary commemoration highlights the consistent and friendly relations between the two countries. On February 24, the Ministry of Foreign Affairs of Mongolia held a symposium titled "Strengthening Mongolia-Japan Strategic Partnership in Trade and Economic Development" and "Mongolia-Japan Strategic Partners-50 Years", a photo exhibition that highlights in light of the two bilateral relations of the countries. Mongolia's first president, Ochirbat Punsalmaa, former prime minister Sodnom Dumaa and former foreign minister Gombosuren Tserenpil were special guests to attend the diplomatic ceremony.
Since his appointment as Japanese Ambassador to Mongolia, Kobayashi Hiroyuki has supported the intellectual activities initiated by his predecessor, Takenori Shimizu. For example, the Mongolian seminars, organized by Chuo University, play a role in the continuation of Japan-Mongolia relations and their storytelling. Additionally, in August, he paid a special visit to the memorials of Japanese soldiers who did not return from the ruins of World War II. Recognition of historical and contemporary developments is essential to continue and strengthen the Japan-Mongolia strategic partnership.
The 50th anniversary of diplomatic relations between Japan and Mongolia provides an opportunity to reinvigorate the current strategic partnership between the two countries and its peoples. Mongolian State Secretary Ankhbayar Nyamdorj said in his opening remarks at the 50th anniversary event: "The Mongolia-Japan strategic partnership not only includes strengthening bilateral relations, but will also contribute to peace and regional security and development". As the Asia-Pacific region continues to be the center of global trade and economic hubs, Mongolia and Japan will need to grasp and unleash the potential for future cooperation.