Mongolia and the Korean Conflict – The Diplomat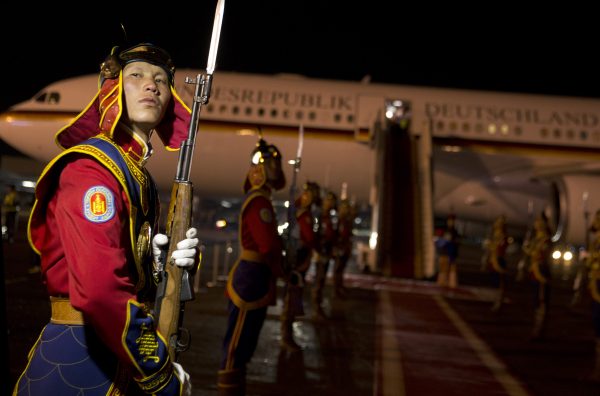 Joseph Nye's notion of "soft power" has untapped potential for understanding the power of so-called small states, which can contribute significantly to mediating peace in the global political arena by mobilizing their soft diplomatic power. In this vein, Mongolia's diplomatic mediation efforts on the Korean Peninsula, facilitated by its militant multilateral foreign policy for peace and its cordial relations with all parties concerned, have the potential to broaden the scope of its foreign policy in regional affairs.
"Soft Power": bringing heat to a frozen conflict
North Korea's nuclear ambitions have in recent years shaken the precarious stability established by the 1953 armistice between the two Koreas. The growing tensions on the peninsula evoke power struggles between major powers such as the United States, China, Japan and Russia, historical adversaries with direct strategic interests in revisiting the Korean conflict. The region remains prisoner of the logic of an obstinate realpolitik.
Since the early 1990s, major powers have engaged in "hard power" mediation initiatives, employing a primarily carrot-and-stick approach that incorporates elements such as financial aid, humanitarian aid and economic sanctions. However, these efforts have so far failed to resolve the Korean conflict. This suggests that hard-power approaches may not be the best foreign policy solution for frozen conflicts, and they have proven particularly ineffective in changing the "hearts and minds" of policymakers in conflict states.
Many observers were surprised when Mongolia quietly revived its multilateral engagement with North Korea after the gradual breakdown of the Six-Party Talks, which were held on and off from 2003. Notably, Mongolia's mediating role stressed the importance of the "soft power" of small states. in global diplomacy.
In 2014, then-Mongolian President Elbegdorj Tsakhia established a new venue for dialogue in Ulaanbaatar to facilitate a breakthrough on the Korean issue. The type of conference was track two, with diplomats from the six-guest states as well as academics.
The conference aimed to increase trust between the various parties while decreasing tension and hostility on the Korean Peninsula. The Ulaanbaatar Northeast Asia Security Dialogue (UBD), as it is widely known, has helped senior officials develop mutual understanding and restore working relationships. Social interactions at events and meals, undertaken as part of the UBD initiative, have helped soften tough stances on sensitive security issues. The dialogue also included non-security issues such as the economy, energy, infrastructure, humanitarian issues and the inclusion of young people in peacebuilding initiatives.
The number of participants in the UBD has grown over time, as has its influence. The UBD has now firmly established itself as a stable mechanism for multilateral security dialogue in which North Korea has always participated.
Soft power assets from Mongolia
Mongolia is a small state, with an annual GDP of just $13.84 billion, but a rapidly growing economy. In 1990, it underwent a remarkable political transformation, moving from communism to holding democratic elections, without reverting to authoritarianism or political reaction, unlike other emerging China-centric Asian countries. Mongolia's successful socio-political transition was not new. The roots of Mongolian soft power can be traced back to the Great Yassa (law of the Mongol Empire) and the cosmopolitan Mongolian identity that developed in the Central Asian steppe (c. 1280-1360), when nomadic Mongols ensured the hegemony of the "Pax Mongolica" over a large part of the population. from Eurasia.
Today, Mongolia is an advanced democracy with a well-established market economy, renowned for its diplomatic mediation missions and peacekeeping operations. Mongolia's role as a regional peacemaker may reflect its desire for renewed global prestige.
Over the past decades, the art of using soft power has become part of Mongolia's foreign policy and its cordial diplomatic relations. Pursuing a pacifist foreign policy, Mongolia has research an "open, independent, multi-pillared" foreign policy and pursues a "third neighbor" policy in global relations, emphasizing the development of diplomatic relations with the West and East on a pragmatic basis.
Under this concept, Mongolia has maintained positive relations with a group of advanced democracies and global institutions, including the United States, United Kingdom, Canada, Germany, Japan, South Korea, South, the UN, the World Trade Organization and ASEAN, while maintaining its strategic relationship. with its two great neighboring powers, China and Russia. In addition, Mongolia declared its territory a nuclear-weapon-free zone and made efforts to formalize its nuclear-weapon-free status. These efforts have helped establish Mongolia's reputation as an honest and reliable broker committed to regional nuclear non-proliferation.
Mongolia's expansion of its mediator profile might not have been possible without a cordial diplomatic record; its friendly relations with the two Koreas have enabled its mediation efforts as a third country to bear fruit. In a rare feat, Mongolia won the trust of North Korea. The two countries' historical ties, dating back to 1948 and based on their shared communist ideology, have remained strong, despite Mongolia's transition to democratic government and a liberalized economy. Mongolia can serve as a window to the outside world for North Korea, providing an opportunity for economic development by learning from its experience.
Since establishing diplomatic relations with Seoul in 1990, Mongolia has also maintained close relations with South Korea. Today, under Ulaanbaatar's Third Neighbor policy, relations with Seoul have evolved into comprehensive partnerships in several areas, including politics, economy and culture. Politically, the two nations have sought greater diplomatic engagement by hosting an annual ministerial meeting to exchange foreign policy perspectives, including discussions regarding Ulaanbaatar's support for the Korean Peninsula peace process.
In economic terms, South Korea was Mongolia's fourth-largest trading partner in 2019, with bilateral trade volume totaling $266 million. Culturally, Mongolia remains one of the main tourist destinations for Koreans, while South Korea is the preferred immigration destination for Mongolians. It hosts the largest proportion of the Mongolian diaspora abroad, amount to approximately 48,185 people in 2019, including 7,381 students.
Mongolia's diplomatic achievements have shown how small states can use soft power to boost their influence in foreign policy. The country has become a key player in Northeast Asia over the past decade using soft power through its militant multilateral foreign policy for peace and friendly diplomatic relations with key regional players and powers beyond. Mongolia's soft diplomatic mediation efforts through the UBD have unfrozen a frozen conflict, particularly with North Korea, providing a path to peace. Mongolia has been quietly trying to revive the decline of security dialogue on the Korean Peninsula, encouraging regional cooperation between the parties and raising its own profile as a foreign policy player in the process.
This article is based on the findings of a research paper Posted in The Pacific Review; an international relations journal covering the interactions of Asia-Pacific countries. The Pacific Review is particularly interested in how the region is defined and organised, and covers transnational political, security, military, economic and cultural exchanges in the search for a better understanding of the region.