Mongolia Approves Gurvantes CBM Project EIA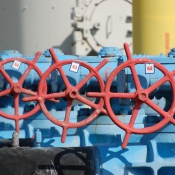 Mongolia Approves Gurvantes CBM Project EIA
Australian companies Talon Energy and Telmen Resource, its partner in the Gurvantes XXXV coal bed methane (CBM) project in Mongolia, have received government approval for the environmental impact assessment (EIA) of the project, said Heel on February 3.
Following the EIA approval, Telmen will mobilize to the site in the coming weeks to complete final site preparations, with the first Gurvantes XXXV drilling program scheduled to commence in late February – early March.
The drilling program will include the completion of four fully tested core holes in the western part of the Gurvantes XXXV project area.
"The drilling is the first step in the process of upgrading the 5.96 trillion feet independently certified3 gross prospective resources to contingent resources," Talon said. "This will be a major step in the potential establishment of a world-class gas project adjacent to one of the world's most important gas markets, in China."
The project covers an area of ​​8,400 km2 and is located approximately 20 km from the Sino-Mongolian border and close to the gas transmission and distribution network in northern China.
The exploration program is mainly funded through a farm-out agreement between Telmen and Talon. The deal requires Talon to spend $4.65 million to earn a 33% working interest in the production sharing contract. Telmen will remain the operator under the terms of the farm-out agreement.
Sydney-listed Tamaska ​​Oil and Gas signed an agreement in December to acquire Telmen.