Mongolia now has record number of female ambassadors – The Diplomat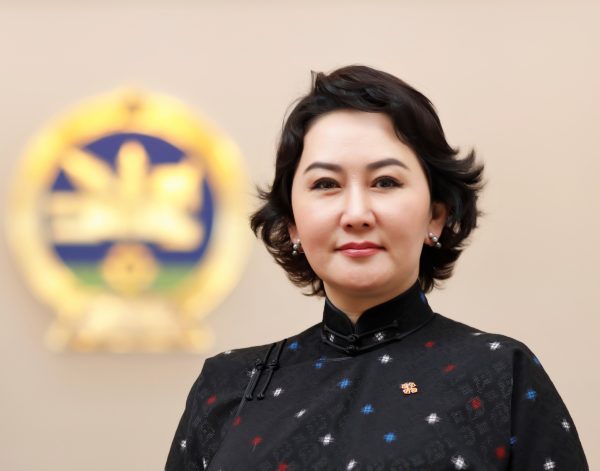 Last year, Mongolia celebrated its 110th anniversary as an independent country. Along with this, modern Mongolia has notched up 110 years of national diplomacy. Amid the task of shaping foreign policy, the Foreign Ministry has also made progress in diversifying its workforce. The current office of the Ministry of Foreign Affairs has appointed the largest number of female ambassadors in the history of modern Mongolia.
Male figures have often conducted public and foreign affairs throughout Mongolia's history. Historians and scholars of international relations benefit from a wealth of literature on Mongol male rulers, dating back to the 13th century and Chinggis Khan. "The Secret History of the Mongols" illustrates the political and personal cult of male leaders, one generation after another. In modern Mongolia (beginning with the Mongolian Revolution in 1911), literature on the former rulers Bogd Khan, Choibalsan Khorloo and Tsedenbal Yumjaa, followed by the six democratically elected presidents, is also abundant.
However, it is only on rare occasions – mostly in historical folk tales and anecdotes – that one can find mentions of the participation of the daughters and wives of these rulers in nation-building ideologies. and political discussions. Unfortunately, since much of this literature is published in Mongolian – some in the Mongolian bichig script – the extent of readership is therefore limited, especially abroad.
Mongolian female figures are historically well known, such as Chinggis Khan's biological mother, Uelun Khatan and his wife, Borte Ujin. Mandukhai Tsetsen Khatan, known as "Mandukhai the Wise", possessed the intellect, courage and foresight that helped shape Mongol policy towards the Ming rulers and unite the warring Mongol tribes. However, these women usually only appear on the periphery of a larger historical context. A woman has almost never been the historical object in its own right until recent times.
"The Secret History of the Mongol Queens: How Genghis Khan's Daughters Saved His Empire" by Jack Weatherford is one of the most critical modern works of literature that highlights these shortcomings. He notes that the attempt to relegate Mongolian women to historical footnotes is long-standing. As Weatherford wrote, "On an unknown day at the end of the thirteenth century, an unidentified hand clumsily cut out part of the text of the most politically sensitive section of the Secret of the Mongols. Either inadvertently or maliciously, the censor has left a single short sentence of the mutilated text that alluded to what had been deleted: "Let us reward our female offspring".
Despite these historical misfortunes, modern Mongolia paints a different picture. Women have regained space and opportunities to participate again in politics and foreign affairs, with gender equality efforts being part of policy-making.
Mongolia's experience in its democratization of the 1990s forced policy makers to include women in state diplomacy. As a result, women have started to take initiatives to strengthen their presence in public service, such as holding diplomatic posts, serving in UN peacekeeping missions, joining the army, being elected parliamentarians – all with significant contributions to strengthening Mongolian diplomacy as a whole. .
On January 19, 2022, the Mongolian Parliament approved the appointment by the Ministry of Foreign Affairs of two female diplomats. A longtime diplomat, Sarantogos Erdenetsogt, was appointed ambassador to South Korea, and Gerelmaa Davaasuren was appointed ambassador to Switzerland. Before that, at the end of December 2021, Nyamkhuu Ulambayar was appointed as ambassador to France, marking the first female diplomat to lead the Mongolian mission there. As Ambassador to France, her mission also includes strengthening relations with Spain, Portugal, Monaco and Andorra.
With these appointments, Mongolia officially set its record for the most female ambassadors serving at one time. In a celebratory tone, Mongolia's Foreign Minister Battsetseg Batmunkh – herself one of Mongolia's female diplomats – said in a Tweeter, "In the history of Mongolian diplomacy, Mongolia now has the highest number of female ambassadors, six out of 31 female ambassadors."
During the last parliamentary session, former Prime Minister Batbold Sukhbaatar said, "I think the appointment of these two qualified people is timely and effective. But more importantly, as countries continue to grapple with the economic fallout from the global COVID-19 pandemic, I hope the newly appointed diplomats will initiate tangible ways to strengthen bilateral economic relations between nations.
As Mongolian diplomacy continues to strive for a peaceful existence as well as equal opportunities and human rights, the inclusion of women, especially the appointment of female ambassadors, is indeed an important step. Gender equality is an issue that requires continuous efforts and attention from the Ministry of Foreign Affairs, the military and other leading sectors.