Mongolia presents 'new stimulus policy' at economic forum – The Diplomat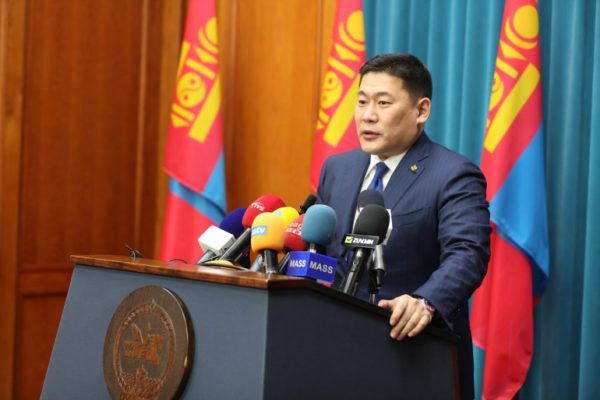 On April 7 and 8, Mongolia held its Economic Forum, which was canceled two years ago due to COVID-19. One of the main lessons of the forum is the partial privatization of some public companies to attract foreign direct investment in various sectors.
The Mongolian Economic Forum 2022 highlighted the current administration's new stimulus policy following the country's long-term development plan, Vision 2050. The stimulus policy is a roadmap to accelerate the industrialization of Mongolia, reduce the country's landlocked vulnerabilities while aiming to increase GDP and the livelihoods of its citizens.
The forum brought together 1,200 entities, including government agencies, representatives of foreign embassies, the private and public sectors and the media. Prime Minister Oyun-Erdene Luvsannamsrai, Marcello Estevão of the World Bank and Michael McAdoo of the Boston Consulting Group opened the two-day event.
The Mongolian Economic Forum is an opportunity for the government to reveal investment opportunities to key stakeholders and interested parties, both domestic and foreign. This is particularly important for Mongolia's infrastructure sector, as the country aims to become a more export-oriented nation.
In December 2021, Oyun-Erdene's cabinet proposed the new stimulus policy to the Mongolian parliament, and it was approved in March. Critics of the current administration have pointed to increased public spending and social programs reflected in the policy. Since the outbreak of COVID-19, government spending on social programs has reached 10 trillion Mongolian tugrik ($3.3 billion), including government support for 64,400 businesses. The Mongolian government says the support saved some 360,000 jobs.
Mongolia's new recovery policy aims to address six key economic constraints: commercial ports, energy, industrialization, urban and rural development, green development and effective governance. One of the main features of the stimulus plan emphasized the partial privatization of state-owned enterprises in order to attract both domestic and foreign investment.
During his speech at the forum, Oyun-Erdene said, "We invite local businesses, foreign partners and international organizations to cooperate on a 150 trillion MNT investment target that aims to double GDP by removing barriers in six priority areas: energy, border ports. , industrialization, urban and rural revival, green development and public sector efficiency.
The two-day Economic Forum also addressed the current state of international relations and the impact of the Russian-Ukrainian war on global food security, as well as the continued economic downturn as countries only begin to rebuild after the damage caused by the pandemic. Mongolia is also affected.
On the second day of the Economic Forum, panelists discussed emerging issues such as climate change, Mongolia's environmental issues and digital governance.
In October 2021, at the Glasgow Climate Change Summit, Mongolian President Khurelsukh Ukhnaa discussed Mongolia's approach to tackling environmental issues such as deforestation and desertification by planting a billion trees, a national campaign that has already begun.
Economic Forum discussions focused on immediate economic concerns, including rising inflation, soaring oil prices and shortages of sugar and other goods that Mongolia has imported from Russia for decades. To address these steep challenges, the government revealed its intention to implement a price cap mechanism to stabilize the prices of basic commodities, such as meat, flour and oil.
Mongolia had long planned to meet domestic needs while increasing exports to its neighbors and beyond. To achieve this goal, Mongolia intends to transform itself from a supplier of raw materials into an industrialized state. This will require significant infrastructure connectivity. To this end, the new economic recovery policy encourages the creation of free economic zones and the strategic connectivity of province-to-province business development.
In addition to its long-term goals, Mongolia is grappling with short-term trade obstacles resulting from the pandemic. For example, China-Mongolia border trade ports are still closed due to COVID-19. At the Economic Forum, Mongolian Foreign Minister Battsetseg Batmunkh held talks with Chinese Foreign Minister Wang Yi, and the two sides stressed the importance of joint efforts to open borders and speed up trade.
In an interview with S&P Global, the Deputy Minister of Mongolia's Ministry of Mines and Heavy Industry, Batnairamdal Otgonshar, said: "Mongolia is stepping up its efforts to supply raw materials such as coking coal and copper to China in 2022 after lackluster trade in 2021, as it expands its mining sector and strengthens its transportation network. In 2021, the Ministry of Mines and Heavy Industry reported, Mongolia exported 15.9 million tons of coal in 2021, down 44.3 percent from the previous year.
Mongolia's vast natural resources are the country's gateway to economic prosperity. However, for these raw materials and commodities to fully accelerate Mongolia's development, Mongolia will need other countries to actually buy its coal and copper – and Mongolia is pinning its hopes on China, assuming the railway projects planned to increase cross-border trade can be completed. .
While it is vital for Mongolia to maintain good economic relations with its neighbours, given the current economic instability, Mongolia is ready to embrace neighboring third parties for business and deepen business partnerships. To attract foreign investment and reduce barriers to doing business in Mongolia, especially in the mining industry, government agencies have opted for digitized services to process and issue licenses.
In his closing remarks at the Mongolian Economic Forum, Oyun-Erdene highlighted the forum's dual role as a venue for consultation with industry and also as a platform to generate growth that should be accessible and shared by every Mongolian. He also thanked Mongolian youth for their activism, a nod to recent protests by young Mongolians who feel their country has left them behind.