Nomads in Transition – The Diplomat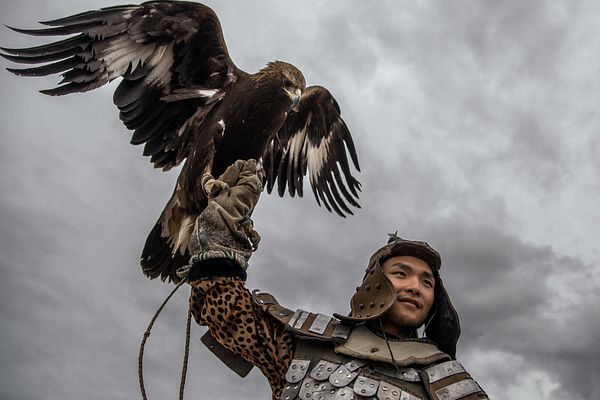 Photo essays

|

Society

|

Central Asia

New technologies are helping to keep alive a traditional way of life in the Mongolian steppes.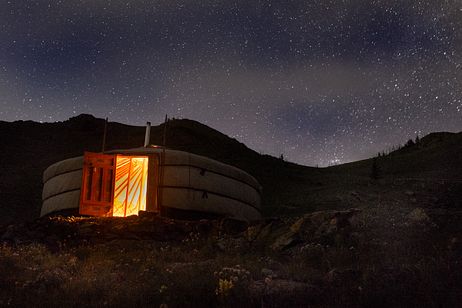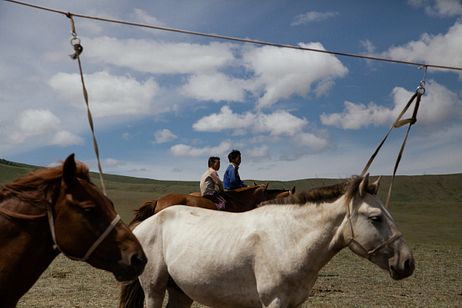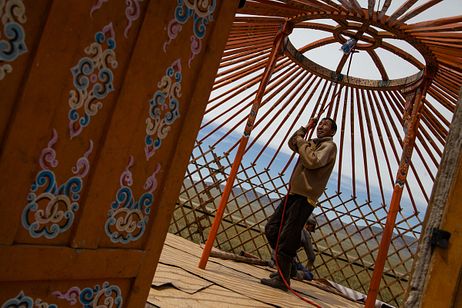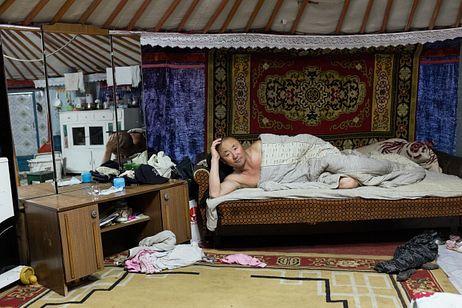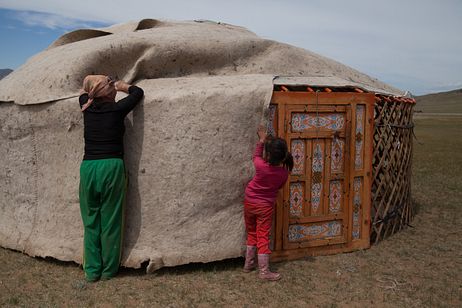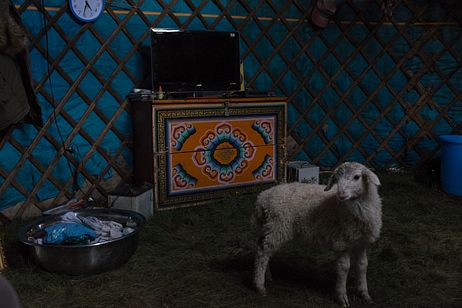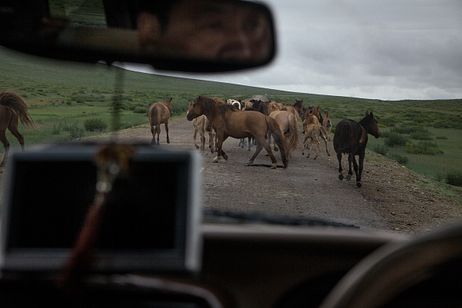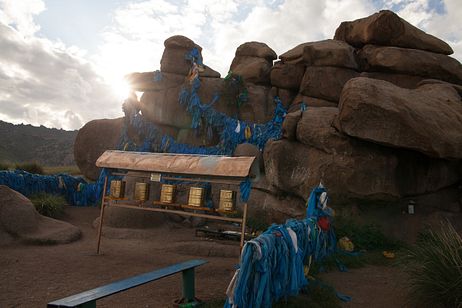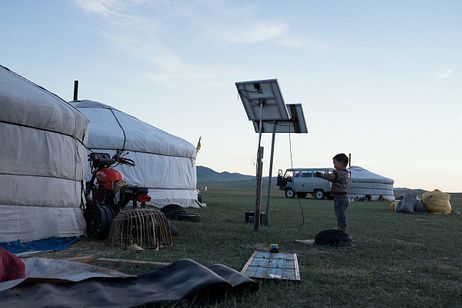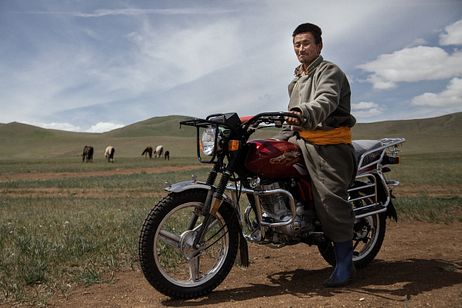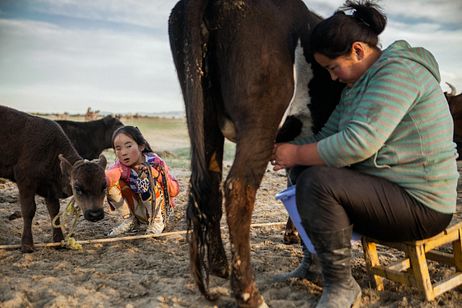 The vast Mongolian steppe is home to one of the last nomadic cultures in the world. Located between China and Russia, the Mongolian steppe remains largely untouched and its nomadic way of life has remained largely unchanged for generations. Some herding customs alive today predate the era of Genghis Khan. Slowly, however, the landscape of the steppe is changing, as more and more of its nomadic population moves to urban areas in search of education, employment, and modern conveniences. Indeed, modernity attracts not only the Mongols who have settled in the city, but also those who have chosen to continue their nomadic way of life.
Today, the nomads who remain in the steppe combine old traditions with new means. They continue their pastoral herding lifestyle, but many use motorbikes to herd cattle and horses. To move their homes, trucks have replaced ox carts. With the increasing use of motorcycles and trucks, gas stations are now beginning to dot the landscape. Solar panels add to the traditional Mongolian house, the ger. The panels allow them to access electricity without being confined to one place. The nomads use solar energy to power the televisions, and to maintain the use of mobile phones, which, for the parents, are the only means of staying in contact with their children who attend the city's boarding schools. Mongolian children, whether from urban or rural backgrounds, traditionally study in the city. During the summer, children from rural families return to the steppe to help their family maintain the herds, and some return to live in the steppe after completing their studies.
With the rise of accessible technology, lifestyle changes are almost inevitable. But these changes are also helping long-standing traditions thrive. Rather than abandon their life in the steppes, the nomads of Mongolia adapt in their own way to modernization. This culture in transition enjoys the conveniences of modern society, while preserving an ancient and fascinating way of life.
Hannah Reyes is a photojournalist based in Phnom Penh.