Rio Tinto CEO Jakob Stausholm promises discipline in bid for Mongolia mine while accelerating plans for new iron ore project in Africa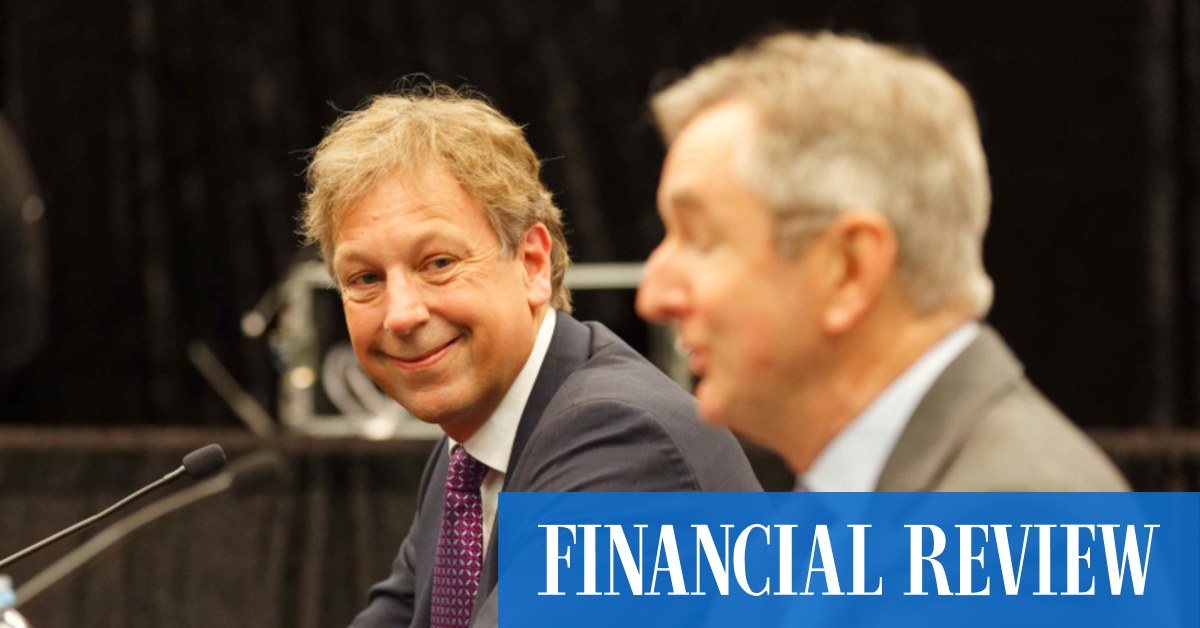 "We believe the terms of the proposal are compelling for Turquoise Hill shareholders and Rio Tinto will remain disciplined in pursuing this opportunity," he said at Rio's annual meeting in London last night.
Mongolia is not the only developing country where Rio is keen to expand, with the miner accelerating plans to build a new iron ore export business in Guinea's Simandou Mountains.
Building a 650-kilometre railroad and a port costing nearly $15 billion has been the stumbling block of the Simandou project, but Rio signed a preliminary pact with the government last month. Guinean government and other mining developers to develop infrastructure.
Rio did not say what its share of infrastructure costs would be under the pact, but Stausholm said Rio's board this week gave "approval in principle" to the non-binding pact reached. last month.
"We look forward to working together to develop this national transformation project, and I am personally committed to ensuring that the people of Guinea benefit from Simandou as well as our shareholders and customers," he said at the meeting. .
The meeting came as Rio continues its push to sever ties with Russian companies, confirming on Friday that it had executed 'step-in' rights in its Queensland alumina refining joint venture with Russia's Rusal.
Rusal will retain its 20% stake in Queensland Alumina, but will effectively be a silent party with no power to influence operations or maintenance decisions.
Rusal will not have access to its volumetric share of alumina produced by the refinery during the period of execution of the intervention rights. It is believed that Rusal's volumetric share will not accumulate during the period, which means that the company will suffer permanent economic loss due to step-in rights.
The situation means that Rio should get the economic value of the alumina volumes that normally go to Rusal.
Both companies have traditionally extracted economic value from Queensland Alumina through physical volumes of alumina, which they later convert to aluminum at their smelters, rather than taking cash dividends from Queensland Alumina.
"Following Australian government sanction measures, Rio Tinto has taken over 100% of the capacity and governance of Queensland Alumina Limited (QAL) until further notice," a Rio spokesperson said on Friday.
"Our aim remains to ensure the safe and continued operation of QAL, as a significant employer and contributor to the local economies of Gladstone and Queensland."
The enforcement of intervention rights has been under negotiation since Russia invaded Ukraine, triggering a wave of sanctions against Russian individuals and companies in many countries.
Australia and the UK have both imposed sanctions on Russian industrialist Oleg Deripaska, who owns 44.95% of London-listed company EN+ Group, which in turn controls Rusal through a 56 stake, 9%.
Australia also imposed sanctions on another indirect Rusal shareholder, Viktor Vekselberg.
Australasian Center for Corporate Responsibility (ACCR) director Dan Gocher welcomed Rio's decision, but wanted the company to provide more details to ensure those sanctioned would not receive any economic benefit of QAL.
Mr. Gocher said he wants Origin Energy to do more to distance itself from Mr. Vekselberg, who has indirect ties to Origin's Beetaloo Basin gas project.
Deripaska and Rusal were hit by US sanctions in 2018 and that experience wreaked havoc on Rio and Rusal in Queensland, where a wave of maintenance spending could not be implemented when needed .
The experience of 2018 prompted the parties to agree on rights should sanctions be introduced again, meaning that this year's negotiations were able to start from an advanced position.
Blacklisting Russian companies is a tricky process for Rio, which still has an undeveloped potash joint venture with Russian firm JSC Acron in Canada, while it has also traditionally relied on Russian suppliers at Oyu Tolgoi. .