Solar wafer maker Shuangliang locks in $8.7 billion worth of raw materials, sending inventories skyrocketing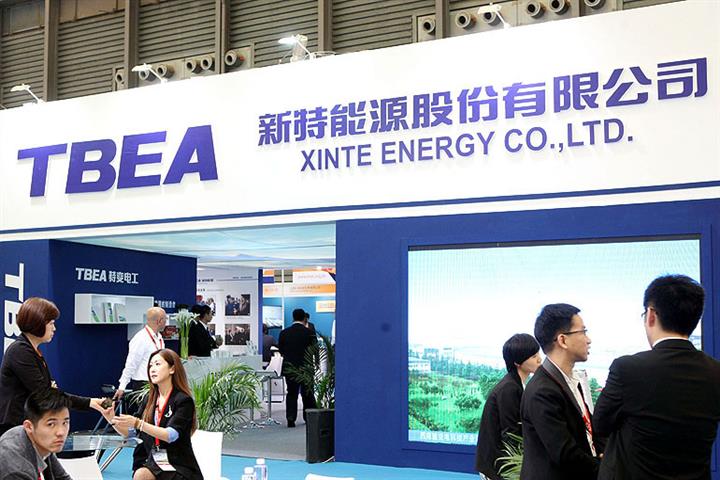 (Yicai Global) July 13 — Shares of Shuangliang Eco-Energy Systems surged after the solar wafer maker placed an order for polysilicon raw materials from Xinte Energy worth about CNY 58.5 billion. (8.7 billion USD), ensuring the supply of its factory in the autonomous region of Inner Mongolia in China, which will reach full capacity by the end of the year.
Shuangliang [SHA: 600481] ended up 5.2% today at CNY17.94 ($2.67), bringing the stock's gain so far this year to 78%.
Shuangliang's subsidiary in Baotou will purchase 219,000 tons of polysilicon from Xinte units, according to statements from the two companies and Xinte's parent company TBEA. The deal, which will cover next year through 2030, could be worth around 58.5 billion yuan, the Jiangyin-based buyer added. Prices will be negotiated on a monthly basis.
Silicon materials averaged CNY 289,600 (US$43,065) per ton on July 6, according to the silicon industry division of the China Nonferrous Metals Industry Association.
Shuangliang inaugurated a 14 billion yuan large-scale monocrystalline silicon wafer plant in Inner Mongolia in February last year. The first phase of the project, with a designated annual capacity of 20 gigawatts, began production in late September. The plant will reach its full capacity of 40 GW by the end of this year, Shuangliang said yesterday.
Xinte Shares [HKG: 1799]a supplier of polysilicon materials, lost 0.2% to 24.45 HKD ($3.11), while TBEA [SHA: 600089] edged down 0.3% to CNY 27.36.
Last April, Xinte won a long-term polysilicon order from PV module and wafer giant JA Solar for a total of 181,000 tons. Based on market prices for silicon at the time, this contract was worth approximately 24.8 billion yuan.
The sharp rise in the price of photovoltaic products motivated Xinte to increase its production capacity. The first phase of its new 200,000-ton polysilicon plant in Inner Mongolia is expected to come on stream this semester. Xinte also revealed a plan in March for a secondary listing of the shares in Shanghai, with proceeds earmarked for building another 200,000-ton polysilicon materials plant.
Publisher: Futura Costaglione