TransBank of Mongolia has signed a partnership agreement with Joseph Sassoon Group, the New York-based merchant banking company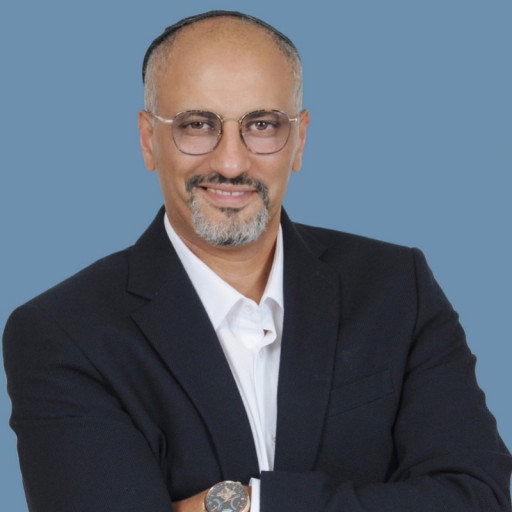 Mongolia's fastest growing bank enters multi-billion dollar partnership with one of the world's oldest merchant banks
NEW YORK – May 20, 2022 – (Newswire.com)
TransBank is Mongolia's fastest growing commercial bank, with a 101% increase in total assets in the 2021 base year. The August 2021 merger between TransBank and Credit Bank significantly propelled TransBank to its next level of development, introducing innovative products and services to its local customers while pursuing sophisticated financial solutions in other markets through a global partnership. The bank plans to expand its footprint by attracting foreign investors, particularly Americans and Israelis.
Last month, TransBank signed a partnership agreement with Joseph Sassoon Group, a New York-based investment management and merchant banking firm. Joseph Sassoon Group is the successor to a range of trading, merchant banking and investment firms with a history spanning over five hundred years. Founded in 1512 as Shoshan Brothers & Co, later renamed Sassoon & Sons, it has helped finance and invest in some of the world's most iconic projects, from the construction of the Suez Canal in 1861, the development of the first railway in the Ottoman Empire, and becoming the first investors of the National Bank of Egypt, to the co-founding of Banque du Caire (Banque du Caire) by Eli Nissim Sassoon, chairman of Sassoon & CO, and investments in the mining sectors in Africa, South America and Asia.
The partnership calls for great expansion for TransBank by providing TransBank products and services and bringing innovative financial engineering and architecture solutions to TransBank customers through the Joseph Sassoon Group. Joseph Sassoon Group also advises TransBank on strengthening its ESG practices to address current climate and sustainability challenges while diversifying its loan portfolio. They are also exploring opportunities for TransBank to expand into global markets through key projects and establishing branches in other markets with Joseph Sassoon Group in the United States, Israel, Africa and Europe.
"TransBank is an innovative bank that offers creative solutions to its customers. That's why we saw this partnership as an essential step in our own expansion by re-establishing our own footprint in regions from which we were absent. We are extremely proud of this partnership with TransBank. I am very pleased to work closely with Ms. Erkhembayar Baltsukh, who has demonstrated exceptional negotiation skills, consistent leadership and a wealth of financial market knowledge that strengthens this partnership beyond my expectations," said David Sassoon, Group Executive Chairman Joseph Sassoon. .
Erkhembayar Baltsukh, Deputy Managing Director of TransBank, said: "We are delighted to partner with one of the oldest merchant banks in the world. The Sassoon family has a long and respected history with deep expertise in investment management, project finance, asset management, corporate finance and private equity and private banking for over 500 years. Our partnership marks a remarkable start to such exciting growth. I greatly appreciate the very professional and sophisticated knowledge of Mr. David Sassoon who has been very supportive of the successful realization of our partnership. This partnership offers unique opportunities that will benefit the country's economy through the financing of key infrastructure and development projects.
https://www.josephsassoongr.com; https://www.transbank.mn/fr
Related images
press release department
by
Newswire.com
Primary source:
TransBank of Mongolia has signed a partnership agreement with Joseph Sassoon Group, the New York-based merchant banking company