Youth protest stretches into second day in Mongolia – The Diplomat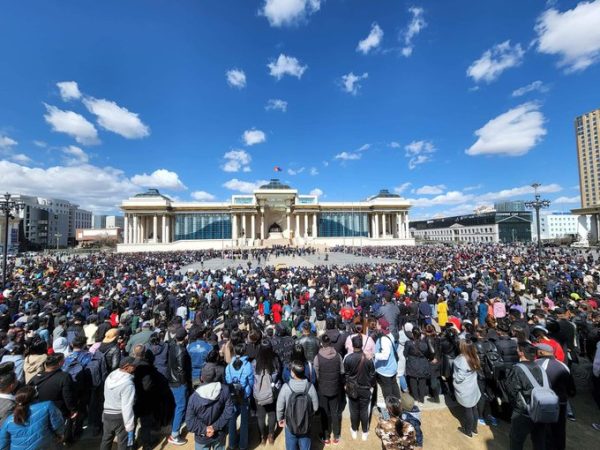 Crossroads Asia

|

Company

|

East Asia

The voices of young people and their peaceful protests have historic resonance for Mongolian democracy.
Between April 7 and 8, young Mongolians with no political affiliation gathered in Sukhbaatar Square in the capital Ulaanbaatar for a peaceful protest, demanding that the current government change a number of policies. Their messages ranged from concerns about the economy to general social dissatisfaction with taxation, employment opportunities, resource allocation, inflation and an independent judiciary capable of controlling the report. finance of parliamentarians.
According to some of the demonstrators, after the disbursement of the peaceful demonstration of April 7, about twenty individuals were arrested by the police and beaten. This happened around 4 am. Footage of multiple police officers stomping on an individual has gone viral, sparking outrage on social media. Participants in the Mongolian youth movement do not believe that the police should use violence to maintain order, especially in a democratic society.
On April 8, more protesters came out to oppose police brutality, marking one of the largest peaceful protests among Mongolian youth since the start of the COVID-19 pandemic. As the crowd, including thousands of students, represents a variety of messages, it is likely that the older generation will begin to join this developing movement, as many economic concerns affect all generations. A protest message read: "I want to become a producing country and not an importer.
While the youth movement was unfolding, the government was organizing an economic forum, which was canceled two years in a row due to COVID-19. The timing of both events is fortuitous; however, the government does not take youth discontent lightly. As the crowd of protesters on April 8 surpassed that of the day before, Prime Minister Oyun-Erdene Luvsannamsrai addressed the young people and agreed to convene an extraordinary session to meet their demands.
Thirty years into democratization, Mongolia has seen a number of pop-up protests, denouncing issues ranging from air pollution, elections, mining, economy and treatment inhumane civilians. In one of the most notable recent incidents, protests over the mistreatment of COVID-19 patients led to the Prime Minister's shock resignation.
This current protest marks a powerful force, because the young people who take to the streets are non-partisan, without a specific political agenda. Many protesters simply feel that the government is not fulfilling its duties, such as economic prosperity, equal employment opportunities, and the health and welfare of its young people. A paramount demand is to change government policies to promote and support young people as opposed to conglomerates that have benefited from government for decades.
The voices of young people and their peaceful protests have historic resonance for Mongolian democracy. On April 8, as the sun set in Sukhbaatar Square – where once upon a time thousands gathered to overthrow socialism in Mongolia – the younger generation of Mongolians sang the national anthem as they waved their arms in a protest peaceful.